Planning Remembrance Day events in your school
---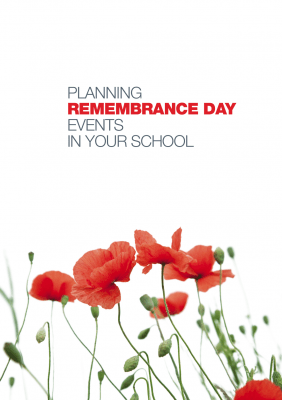 This guidance is based on five-years of research carried out by Oxford Brookes University and Brunel University London. It looks at how school leaders can approach discussing ethical themes related to conflict.
The guidance includes asking pupils to consider:
Whether they are commemorating lost relatives, those from the wider community, soldiers from allied countries or anyone killed during times of conflict
How they feel about those who disagreed with war such as the conscientious objectors and why some people now choose to wear white poppies signifying peace
What impact war has on children, families and communities who are often caught up in conflict.
Also see the White Poppy Schools Pack produced by ForcesWatch and Peace Pledge Union.
---