Warrior Nation podcast series 4: militarism and democracy
In the UK, the military is often viewed as an impartial and benign actor subordinated to a democratic leader. This season we examine the truth behind this commonly held view.
Since 2000 the civil-military gap has been narrowing as the UK military has sought to influence democracy and democratic institutions. With our hugely knowledgeable guests, each episode explores how militarism and the military impact on democracy and democratic processes in Britain.
Mar 23: The War Racket: reflections & predictions with Professor Paul Rogers
Our host Joe Glenton and Paul discuss the parallels and differences between the invasions of Iraq and Ukraine and key themes that have emerged from our militarism and democracy podcast series.
Support us on Patreon
Support the production of our Warrior Nation podcast from as little as £2 a month. If you donate a little more – £5 a month – you'll get access to video content and a discount code for Housmans Bookshop.
The first 10 patrons at £8 a month will get a free copy of Veteranhood by Warrior Nation presenter Joe Glenton. You'll also be able to join us for an exclusive webinar where we look back over the episodes with some of our guests and invite patrons to take part in the discussion.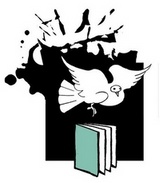 Discover the amazing selection of books and events at Housmans Bookshop