December 2020
Vacancy
ForcesWatch Coordinator
Would you like to be part of our small team researching and campaigning for peace and human rights and challenges militarism?
ForcesWatch is recruiting a new member of staff who will provide direction, skills and passion for the next period of our work.
Closing date: 6pm on Monday 18 January 2021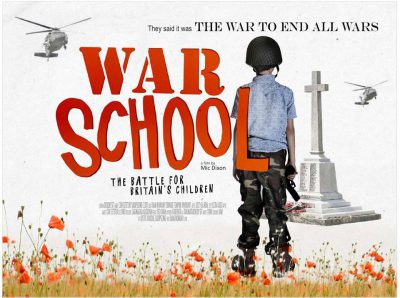 A new film about recent militarism and the battle for the hearts and minds of young people in the UK. The film follows the stories of Ben Griffin, former SAS soldier and founder of Veterans for Peace UK, and Quaker activist Sam Walton, and features the work of ForcesWatch and partner organisations.
See here for screenings and how to organise one. See war.school.