The Warrior Nation podcast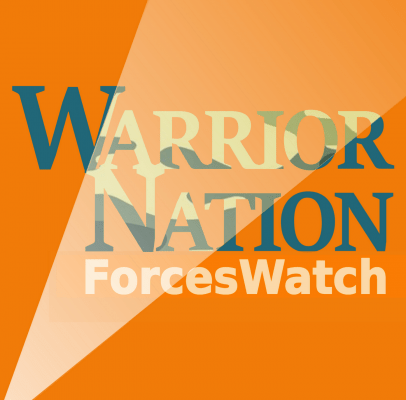 The Warrior Nation podcast is a deep dive into military affairs and the relationship between defence, the armed forces and civil society in modern Britain, produced and edited by ForcesWatch.
Season 3 - War and memory: This season of the Warrior Nation podcast explores the role memory plays in the experience and remembrance of war. In each episode we will unpick the multifarious ways conflict is etched onto the collective and individual psyche, and the role played by the armed forces and government in the process.
Season 4 - Militarism and democracy: In the UK, the military is often viewed as an impartial and benign actor subordinated to a democratic leader. This season we examine the truth behind this commonly held view. Since 2000 the civil-military gap has been narrowing as the UK military has sought to influence democracy and democratic institutions. With our hugely knowledgeable guests, each episode explores how militarism and the military impact on democracy and democratic processes in Britain.
The show is presented Joe Glenton from ForcesWatch. See details about Joe's new book Veteranhood (published November 2021) from his publisher Repeater.
Also listen on Spotify and itunes/iphone podcasts.