SNP adopt #MakeIt18
---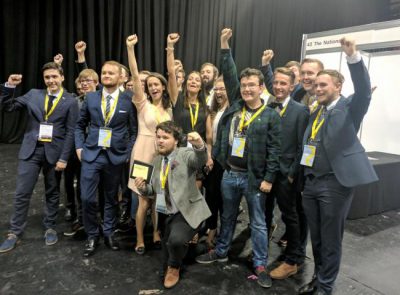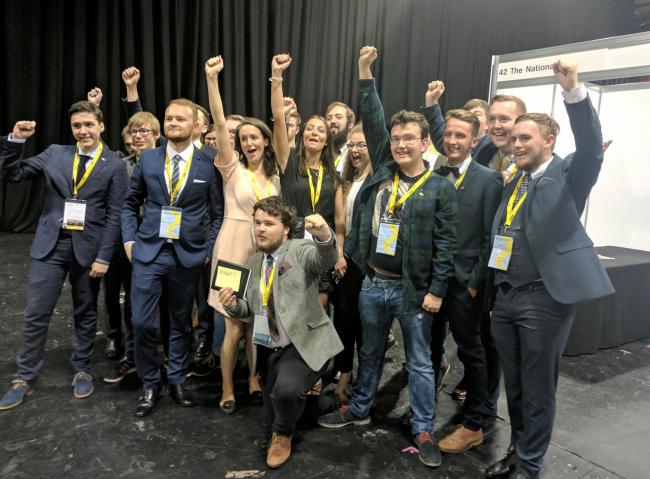 Conference notes that the UK is the only European & NATO country to recruit 16-year-olds into the armed forces, in conflict with the internationally recognised UN Rights of the Child.
Conference notes that those who join the armed forces under the age of 18 are more likely to be killed or injured in service, suffer from alcohol abuse and mental health issues than standard entry recruits.
Conference further notes that over three-quarters of UK citizens support an increase in the armed forces recruitment age to 18 and that such an increase in the recruitment age is supported by a range of organisations including the Children & Young Person's Commissioner of Scotland, the Educational Institute of Scotland, Children in Scotland and the Church of Scotland.
Conference calls upon the UK Government to work towards raising the minimum armed forces recruitment age from 16 to 18 for all roles that require combat training in line with international standards and affirms that this will form a part of the SNP's Defence Policy for an independent Scotland.
The resolution was passed without the amendment that had been put forward by the SNP leadership, which would effectively maintained the status quo.
Some excellent speeches were made, particularly by members of Young Scots for Independence, the youth wing of SNP who have done so much to progress this issue.
You can watch it here from around 1:45 http://www.bbc.co.uk/iplayer/episode/b098pp8s/snp-conference-2017-08102017-recorded-afternoon-session
See press coverage in Common Space, The National, inews
See the statement from Child Soldiers International and the joint statement signed by ForcesWatch and other organisations. Also see the letter from over 50 academics in support of change.
---
See more: recruitment age, Scotland