Warrior Nation podcast – Filling the void in defence journalism: Phil Miller in conversation with Joe Glenton
---
DEC 17, 2020 SEASON 2 EPISODE 2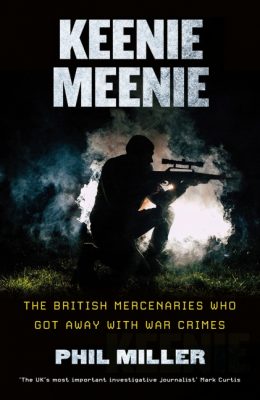 Joe Glenton is joined by Phil Miller, staff reporter at Declassified UK and author of 'Keenie Meenie: The British mercenaries who got away with war crimes', for a wide ranging discussion on defence journalism and coverage of the UK military in the media. 
Declassified provides critical investigative reporting on the UK military, security services and foreign policy. The organisation was blacklisted by the Ministry of Defence earlier this year. Despite this, it is filling the void which existed in foreign policy and defence journalism.
We discuss how Phil first got into investigative journalism and is now one of the leading reporters in the UK on defence, security and the military.
The discussion also covers: Phil's work (now also a documentary) on Keenie Meenie, a British mercenary company which, as a result of evidence he presents, the Metropolitan Police are currently investigating for war crimes; press freedom around defence issues; Labour and left policy and response on military and veteran issues; and, what's over the horizon, including the potential impact of Scottish independence on the military and foreign policy, and post-Brexit 'Global Britain' policy.
For more information on Phil's work: @pmillerinfo and http://KeenieMeenie.Info
Declassified: @DeclassifiedUK and https://www.dailymaverick.co.za/declassified-uk/
Apologies for some reduced sound quality at points.
Support the show (https://www.forceswatch.net/support-our-work)
---