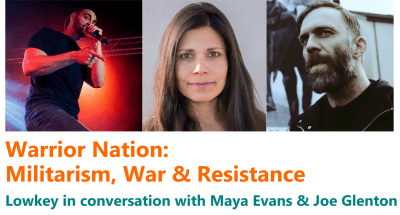 Militarism, War and Resistance:
Lowkey in conversation with Maya Evans and Joe Glenton
This podcast was recorded at an event with renowned political hip-hop artist Lowkey, anti-war activist Maya Evans and author and former soldier Joe Glenton. We talked about war, militarism, the current political climate, and our hopes and prospects for the future.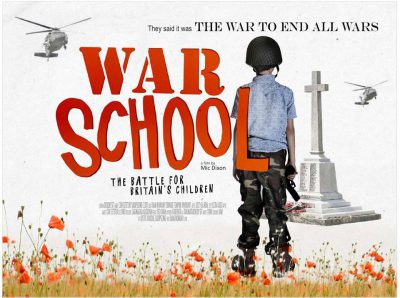 A new film about recent militarism and the battle for the hearts and minds of young people in the UK. The film follows the stories of Ben Griffin, former SAS soldier and founder of Veterans for Peace UK, and Quaker activist Sam Walton, and features the work of ForcesWatch and partner organisations.
See here for screenings and how to organise one. See war.school.