Mobilising the crisis: Covid-19 and the UK military
Recorded on 10 June 2020.
Leading critical military studies academics discuss the role and operation of the UK military in the COVID-19 crisis and, in the light of the #BlackLivesMatter protests, how militarism intersects with racism and public control at home and abroad.
With:
Professor Vron Ware of Kingston University, author of 'Military Migrants: Fighting for YOUR country'
Dr Victoria Basham of Cardiff University, editor-in-chief of the Critical Military Studies journal
Professor Paul Dixon of Birkbeck University, editor of 'The British approach to Counterinsurgency: From Malaya and Northern Ireland to Iraq and Afghanistan.'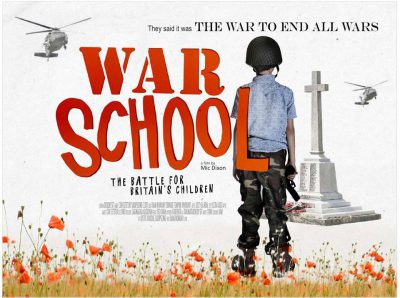 A new film about recent militarism and the battle for the hearts and minds of young people in the UK. The film follows the stories of Ben Griffin, former SAS soldier and founder of Veterans for Peace UK, and Quaker activist Sam Walton, and features the work of ForcesWatch and partner organisations.
See here for screenings and how to organise one. See war.school.