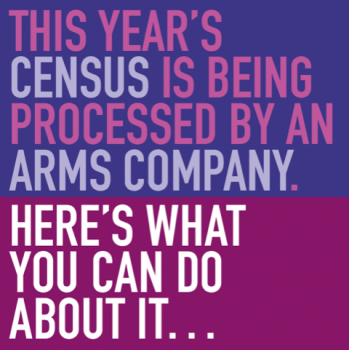 Demilitarise the 2021 census
The contract for processing forms for the UK census, taking place on 21 March, has been put in the hands of Leidos, one of the world's largest military companies.
For the 2011 UK census, this contract was awarded to the US arms company Lockheed Martin, leading to quite a lot of protest, including by the 'Count Me Out' network. That part of Lockheed Martin was sold off to Leidos in 2016 who are listed by SIPRI as the 19th largest arms and military services company in the world.
Peace News have compiled background info and some ideas for what you can do about it.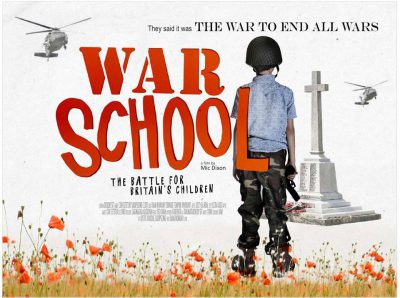 A new film about recent militarism and the battle for the hearts and minds of young people in the UK. The film follows the stories of Ben Griffin, former SAS soldier and founder of Veterans for Peace UK, and Quaker activist Sam Walton, and features the work of ForcesWatch and partner organisations.
See here for screenings and how to organise one. See war.school.