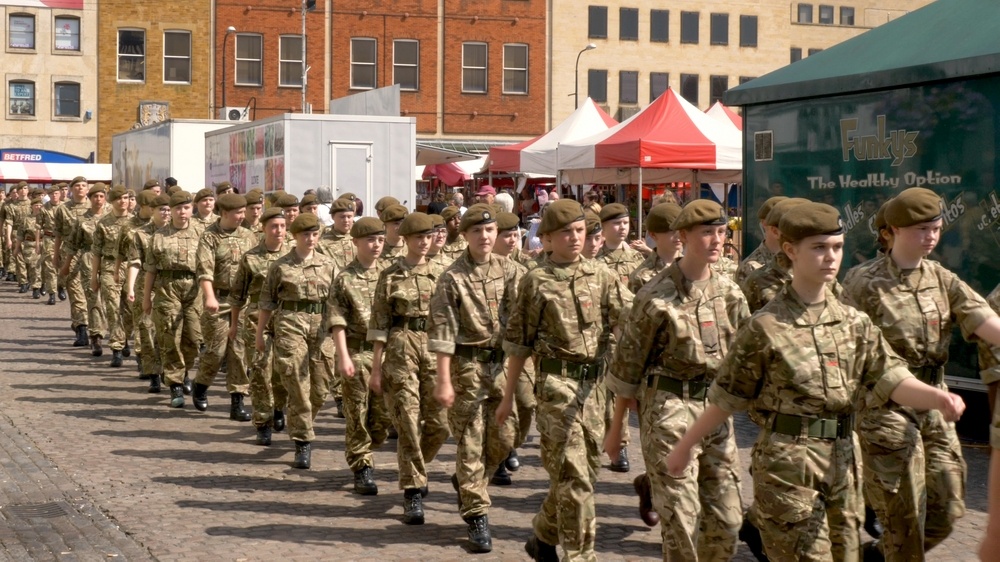 Schools Week report on the government's continuing attempts to instill more military ethos in schools.
The Department for Education seem to justify the Troops to Teachers bursaries on the basis of its commitment to the armed forces covenant rather than the policy being useful or popular.
The Robert Goodwill's report will focus on cadet units and suggest they should be more central in schools.  As cadet units in state schools have been active government policy since 2012, it looks like this report is an attempt to criticise headteachers who have well-founded fears that cadet units act as a recruitment tool for the armed forces.
New £40,000 Troops to Teachers bursaries were introduced last September to encourage ex-service personnel into the classroom.
Announcing the move in March last year, former defence secretary Gavin Williamson, who has since become education secretary, said this would "motivate and inspire a generation of children in classrooms across the country".
But figures obtained by Schools Week reveal just 22 ex-service personnel took up the undergraduate bursaries last year – the first of the programme.
Paul Whiteman, general secretary of school leaders' union NAHT, said ministers' attempts to encourage former military personnel into teaching "simply hasn't worked".… Read more