'Our Security' competition for schools & teaching resources
---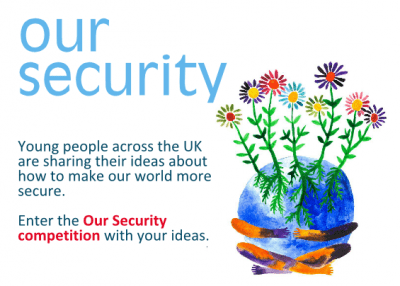 ForcesWatch are working with the Rethinking Security network and Quakers in Britain to develop educational materials in schools on the theme of 'our security'.
Thinking about 'our security'
Read: rethinkingsecurity.org.uk/
Watch: bit.ly/reimagining_security
Listen: bit.ly/rethinking_security
Teaching about 'our security'
See here for teaching resources to use with young people, including a primary school assembly resource.
We are working with educators to trial a resource pack of curriculum materials for use by students aged 11-14 years. The 'What is Security?' trial pack is available to download here.
Download the poster: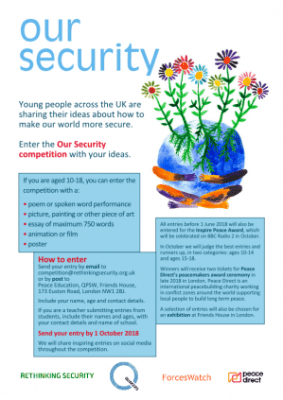 Megaphone graphic on poster designed by Freepik
---