Interrogating British armed forces recruiting in contemporary times
In this lecture Professor Paul Higate from the University of Bath looks at the ways in which 'British values' have helped to obscure the militarised character of the nation, which is evident in its long history of the use of military violence abroad.
Paul draws upon his service in the RAF to discuss the British Army's recruitment campaign 'This is Belonging', the Home Office instigated 'hostile environment' and the racialised character of social policy more broadly. Read the lecture transcript.
Hits: 1060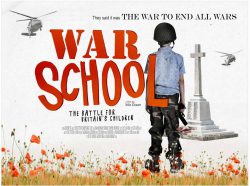 A new film about recent militarism and the battle for the hearts and minds of young people in the UK. The film follows former soldiers and activists, now working for peace, and features the work of ForcesWatch and partner organisations. See here for screenings and how to organise one.
Hits: 1060